Baseball Season Wrap Up
CF Baseball ends its season 37-15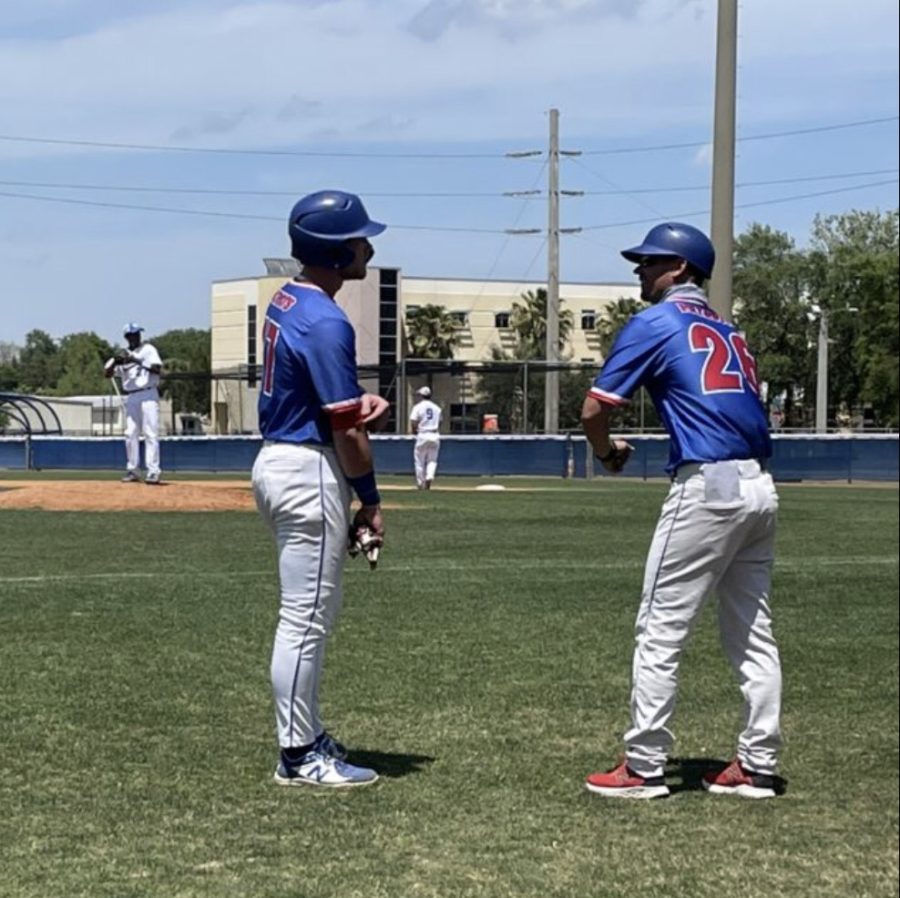 CF Baseball has come to an end for the 2021 Spring Season. Saturday the twenty-fourth marked the final game for many Patriots. 
An unfortunate end to a promising season filled with highs and lows. Kyle LaCalamento, who will be moving on to the University of Houston, was pinned with the loss in the final game of the year.
LaCalamento threw 3.2 innings giving up seven hits, eight runs, and three home runs. The offense never woke up to give them any chance at a comeback.
The offense scored only two runs and left far too many runners on base to give themselves a chance. Nick Calero, Kyler Hultgren and Edrick Felix were each left on base twice, while Spencer Stephens and Jeslyn Whitehead were also left on base.
Jeslyn Whitehead said, "leaving that many runners on base is the offense's fault, we didn't pick those guys up and give ourselves a chance at a comeback."
Now that the season's over, that means a lot could be potentially changing for the Patriots next year with many of the guys committed to play elsewhere to further their education and careers.
Many are in the process of packing up and moving back home, saying their last goodbyes to a team that they have spent a couple of years with.
Some others have not yet made their decisions on where they are going to play next year. Some may take the professional route.
In early June the MLB Amateur Draft will take place and a few of the players on the team have been participating in the regional draft activities and showcases.
It is unclear with the COVID-19 situation how that will affect the draft process for these young athletes hoping to make a dream come true.
As for CF activities, the team will rebuild and attempt to learn from the mistakes made this year. 
Pitching Coach, Zac Cole said, "I appreciate the effort the guys put in this year. They came here to improve, and I sincerely hope each and every one of them can say that they did. The season didn't turn out how we had hoped but it was still a successful year."
Francisco Mateo, Pitcher, said, "I'm grateful for the time I spent here at CF, I learned a lot and went through a lot to get to where I am today."
Some of the following players are moving on following the 2021 season:
Francisco Mateo, University of Tampa
Cameron Sereda, University of Tampa
Garrett Wallace, East Tennessee State
Logan Adams, NC State 
Miguel Useche, University of New Orleans
Shawn Guilliams, University of Florida
Kyle LaCalamento, University of Houston
Logan Clayton, University of Houston