CF celebrates Black History Month with Marvel's Black Panther
February is Black History Month, a time to honor and celebrate the history, accomplishments, and culture of the black people in America.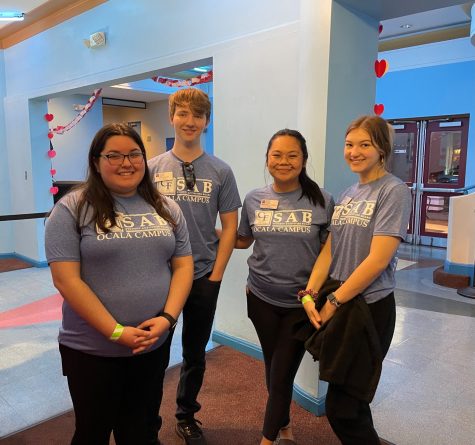 Last Thursday, CF hosted a screening of the Marvel film Black Panther at the Marion Theatre in downtown Ocala.
Black Panther follows T'Challa as he returns to his home nation of Wakanda to take his place as King.  His position as both King and Black Panther are tested, however, when a powerful enemy reappears.
"The students wanted to choose a movie that would showcase black artists and shine a light on black excellence," said Majorie McGee, director of Student Life at CF.  "It shows our commitment to diversity, inclusion, and equity."
The film was well received, winning three Oscars and the BET Awards' Best Movie.  Black Panther has been praised for its inclusion of a predominantly black cast and representation of African culture.
Aeriel Hickman, member of the Student Activities Board, said, "There's a lot of famous black actors that represent black culture, especially in a Marvel movie."
For many, representation in media matters.  A large studio like Marvel producing a film focused on black culture and talent is crucial.
Jamil Smith with TIME Magazine said that Black Panther will "prove to Hollywood that African-American narratives have the power to generate profits."
"America is very diverse, and a lot of black art and culture doesn't get credited for what it does," Hickman said.  "American culture seems to overlook African-American art and movies."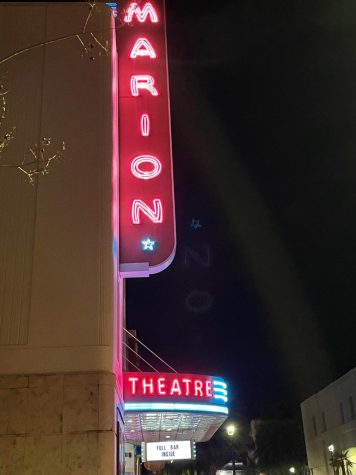 CF student Prem Patel said he enjoys the Marvel Cinematic Universe and seeing so many famous black actors.  He was asked about the importance of CF celebrating Black History Month.
"It's important to know our history and what happened in America," Patel said.  "I think everyone should learn about it."
Throughout February, CF has hosted a variety of events celebrating and honoring Black History Month.  Each event is free to students and aims to showcase black culture, art, and history.
For more information regarding future CF events, click here.
Through these events, CF brings together its diverse campus and helps students learn and appreciate one another.
"Students can get together, they make new friends, and when it comes with culture, a lot of people seem to enjoy it," Hickman said.  "There's a lot of diversity that also comes together for these events."
CF is committed to celebrating diversity and equality.  By hosting these events for students, it hopes to create a positive environment in which students may express and honor these differences.
When asked about the importance of CF celebrating Black History Month, McGee said, "We want everyone to feel included and we want students to feel when they're here, they see and learn about people who look like them."