The Baseball Team's Successful Start to 2021
The Patriot's way to go above and beyond this season.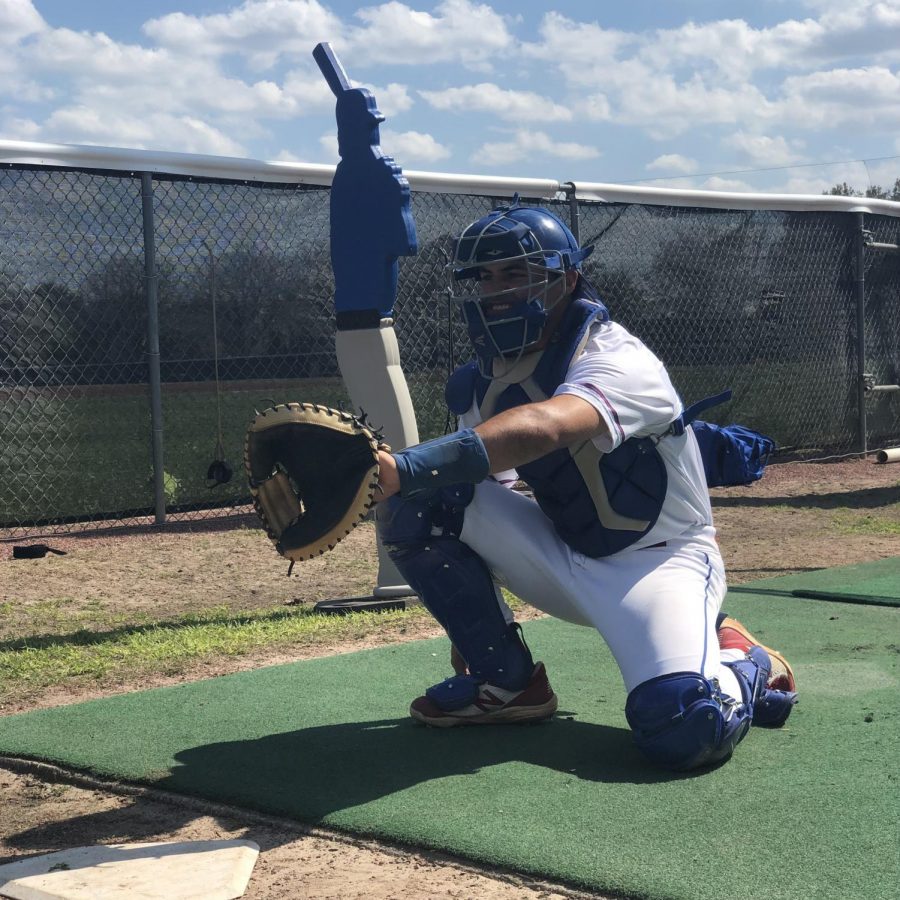 Spring has begun, signifying another season is in the works for the Central Florida Patriots baseball team. 
After a COVID-19 shortened campaign in 2020 where the team went 21-7 and 4-2 in conference play, the Central Florida Patriots are primed and ready for a big year. 
Since the season opened on Jan. 22, the Patriots have opened successfully starting the season 16-5. They are currently 7-3 at home, 7-2 on the road, and 2-0 in neutral territory. Their most recent game came on February 24 with a 5-2 win over St. Petersburg College.  
"Excited about this team" Marty Smith, head coach said, "our record shows we've played well but these pre-conference games are to get better so when we are peaking when conference play starts in a couple weeks." 
The Patriots still managed to get in an entire fall workout, minus a two-week-shutdown due to a positive covid-19 test.  
The Patriots had a successful Fall doing lots of inter-squads to get their bats alive and see what the arms had to show off. Many continued to labor in the cages and on the field to keep preparing for the new season ahead with heavy ambitions. 
The players and coaches combined have made this possible, especially one, Strength and Conditioning Coach Collin McBride who has gone above and beyond to get the Patriots in playing shape. 
McBride said, "Smaller lifting groups, and making sure that conditioning was within reason, because most players didn't have access to training equipment for several months." 
This 2021 Spring Campaign will be one to watch, many who have watched the Patriots in recent years claim this team is the best team to grace Goodlett Field. 
After achieving win #800 in Marty Smith's illustrious career on Saturday, the Patriots dropped game two of that doubleheader but are now on a 3 game winning streak after travelling to Tifton, GA and St. Petersburg. 
 Next the Patriots play at home on Friday afternoon against Tallahassee Community College, who is 20-9 on the year.  
The Patriots have yet to play them this year, but boasting a potentially record-breaking offense gives them hope going into this game. 
Starting tomorrow on the mound for the Patriots will be Francisco Mateo. He has worked exclusively out of the bullpen this spring. This will be his first start of the season. 
Assistant Coach Jon Koenigsfeld said: "I feel really good about our chances to go deep into the playoffs this Spring.. Our Pitching staff this year from top to bottom is the best we've had since I have been coaching at CF." 
 "When you combine that with the way our offense swings it and plays defense, I think we have a good shot to make a run at a state title," said Koenigsfeld