Publix in a crisis
Your local grocery store during COVID-19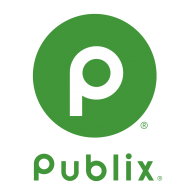 Publix has always been the store to go to when you want the best customer service, a great shopping experience, or a pub sub. In the past month, Publix has seen a lot of changes many customers aren't fond of.
The biggest change that has swept the store by storm is the new 2 per item limit. Most of the limits are on things like canned fruits and veggies, milk, bread, and frozen items.
Publix hates telling its shoppers no so this limit is hard for both employee and customer. A cashier at the Park View Commons store, Alex Miller, 18, gave the Patriot Press her thoughts on the matter.
"The limits have been the biggest change in my opinion. Honestly, the way I'm dealing with is ok, it gets a little frustrating at times dealing with people that are upset at us. But I am trying to make the best out of it!" said Miller.
Another big change around the store has been the installation of plexiglass. The process took around two weeks to add each division. Park View Commons were given their glass shortly after word broke. The glass stands in front of the cashier but doesn't really do the job it's meant to.
The register after the glass is the order viewing screen, the payment pad, and the bagger station. The glass doesn't protect anything near that, so the glass doesn't perform its job in the best way.
Reed Walker, 18, bags at Publix Park View Commons and gave his thoughts on working in this new condition. "People seem to be a little more sensitive and on edge," said Walker. "The store has been slower with everyone staying in as well. Some days can get hectic though."
Publix is also cleaning down the "touch points" for the safety of their customers. When you walk in the door, employees are cleaning down carts for your safety. They're also wiping down registers, cooler handles, and anything else someone could touch.
Sophia Seeram, 17, has also been affected by the change at Park View Commons. "The biggest change has been the constant either busy/slow," said Seeram. "I'm dealing with it just by making sure whatever needs to be done gets done to the best of my ability."
The past few weeks at Publix has had the employees working like never before. They are getting a lot more hours than usual and are working as hard as they can. But, the most important part is that they're always able to help their shoppers, even during this crisis.
Overall, Publix has really taken the COVID-19 virus seriously and is going above and beyond for its customers. Every Publix store you visit has taken the extra precautions to better protect and still give the Publix experience to its shoppers.