Looking for a Vivid Delight? Take a Gander at the Visual Artists' Society's Upcoming Art Exhibition.
The Visual Artists' Society will host the Summer Spotlight XXVI art exhibition at the College of Central Florida's Ocala campus from May 15-July 20 at the Webber Gallery. With free admission, the exhibit will showcase not only art created by professional and amateur artists, but also art created by CF students. The pieces shown at the exhibit represent different mediums ranging from traditional paintings and sculpture and branch out into more digital mediums such as photography. Students who participate have the chance to receive awards including Best in Show, first through fourth places, and Honorable Mentions.
"The annual Summer Spotlight has always been an important part of the Webber Gallery exhibits," said Amanda Lyon, Webber Gallery coordinator. "New this year, the Summer Spotlight XXVI Exhibition has accepted open applications from Central Florida artists, so we're excited to see the diverse body of work selected by our judge, Ronald Gibbons."
Gibbons, a full-time painter from Neptune Beach, has exhibited paintings at the national and global level and holds a Bachelor of Fine Arts in Sculpture as well as a Masters in Fine Arts in Printmaking. An opening reception and awards ceremony will be held Friday, May 26 from 5-7 p.m.
The Webber Gallery is open from 10-4 p.m. Monday through Thursday and is located at 3001 SW College Rd, Ocala, FL. For more information, call 352-854-2322, ext. 1552.
Leave a Comment
About the Contributor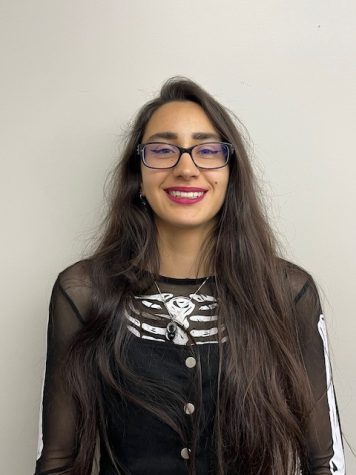 Ashley Brace, Managing Editor: Copy
Ashley Brace is currently pursuing a career in Radiology and is currently in her fifth semester here at CF. She enjoys writing and all things spooky and...