Role of TikTok on students
CF students, teachers share their thoughts on popular app
According to TheVerge.com, adolescent spends approximately 85 minutes a day navigating TikTok, an app dedicated to making and sharing videos that are 15 seconds to three minutes long.
According to CNBC, Tik Tok has 1 billion active users, and in one CF class, 16 out of 18 students said they have it.
Gabriela Ochoa, a Sophomore at CF, explains that this social network is a good distraction for students, while some may be blowing off or rushing homework, so they can spend more time on TikTok.
"I think it is good for students to have small breaks from study sessions and to release some stress," Ochoa said. "However, when it becomes an addiction, it can become a problem."
TikTok can help you find information about many different things, such as how to solve a math problem, how to properly clean shoes and so on.
In 2016, a Chinese company launched a social networking service called Douying, you can read more about it at:  DOUYING then in November 2017, the company bought Musical.ly, later becoming TikTok.
People get paid based on the number of subscribers and viewers on TikTok, it is an influence that gives individuals an alternative way to make money.
Some students have quit college to pursue their TikTok careers, you can read more about it here: https://www.the-sun.com/lifestyle/3628796/tiktok-instagram-youtube-influencers-ksi-quit-school/.
For some students it is important to get a college degree, others just expect to get paid by TikTok, so they can live from that.
"I wouldn't quit college for TikTok, I dedicate more time to important things as work or studying." said Ana Mejia, a Junior student at CF.
Some TikTok users ask their followers to share their videos, which is convenient to them, so more people can see them, and they get more views, which means more money.
On the app, there is a hashtag section on the search button where you click, and type "college" and millions of videos relate to college life appear.
Students can find information about school, as users often share their experiences, thoughts, and advice for those young people starting college.
"I have seen some educational videos that helped me with my career," said Shianly Rivera, a CF student.
Many professors create TikTok accounts so they can get more involved with students, teaching relevant aspects for school in order to reach a larger number of students.
Similar to online classes, many teachers use this TikTok strategy of teaching, so students are given another method of learning that is unconventional compared to classroom settings.
Julee McCammon, a First Year Seminar, Humanities, and Social Sciences Professor at CF said, "The philosophy, as I see it, is to connect with students on their level through their medium." Also, affirmed that she has a Tik Tok account, "I created a few TikTok videos that showcased different areas of CF," said McCammon.
This app makes you laugh, dance, and can express yourself through short videos.
As Ochoa said, "It gives people a deeper visualization of how the years is going to be looking like in college, and from there the person can really make the best choice for themselves."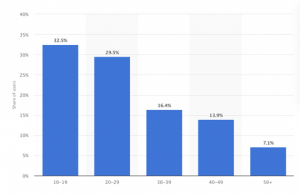 www.LaptrinhX.com (Graphic of the ages of TikTok users.)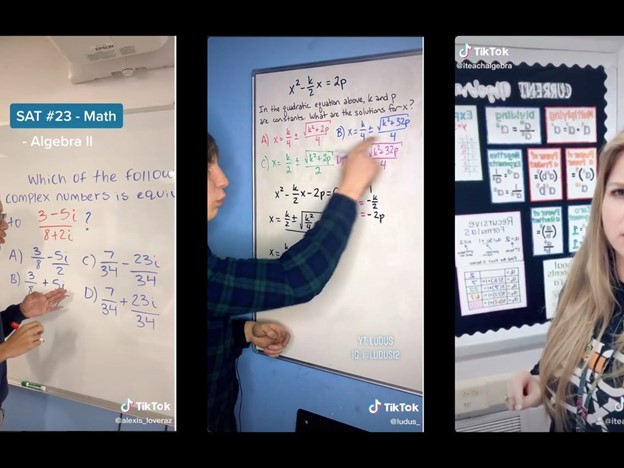 www.businessinsider.com (Professors teaching different school subjects on TikTok.)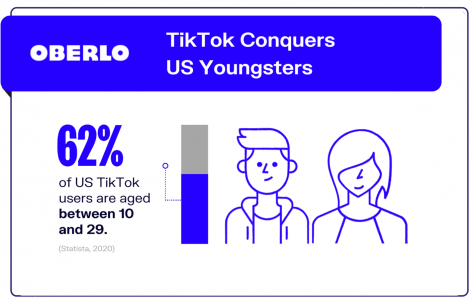 www.Oberlo.com (62% of TikTok users are aged between 10 and 29. Graphic.)