Meadowbrook Church's Strides to Sanity
Meadowbrook Church located here in Ocala is one of the biggest churches in our city. Meadowbrook was found in 1989 by Pastor Tim and wife Alicia Gilligan.
The Gilligan's had a strong urgent desire to reach the people of Central Florida. Now here they are almost three decades later still spreading the word to God's people.
With the spread of Covid 19, the church had to make changes to their huge congregation to make sure that people were still reached and help but with safety and precautions.
The online sermons made it easier as a transition for the people. We might not be able to see our friends or peoples smiling faces, but we still are able to receive the Word of God on a weekly basis.
At the start of Covid, Meadowbrook was taking all the necessary precautions like seating, mask policies, health screenings, and touchless experiences.
Due to the cases dropping over the last few months, they have gone back to what we like to call as normalcy, while still being cautious as well.
It is nice to see and to worship with one another again, the people involved are what makes a church a church. The impact you have on someone else life and the way you receive the Word is extremely important.
Some staff members had some things to say about the new policy and getting back to our normal routine.
"Being back in person and seeing each other's faces makes me feel like Covid isn't going to stop us and we can finally start looking at the positives," said Kim Hobbs, MBC Kids Dream Team Member.
You still have the option when attending Meadowbrook to social distance and wear a mask if it makes you comfortable. There are still sanitization stations and touchless systems to lessen the spread from passing objects around.
Even though these protocols were placed due to the virus, it has made checking in parents and their children and the relief of many others more successful
"We are glad to be back to normalcy and looking to God and praying for a positive outcome," said Robbi Crim, MBC Kids Coordinator.
We are still implementing rules to where if someone is symptomatic that they alert the church and stay home and others around that were around the certain individuals just keep an eye on their symptoms.
Below are some graphs with the stats of cases in the US, Florida, and even in CF and the district.
United States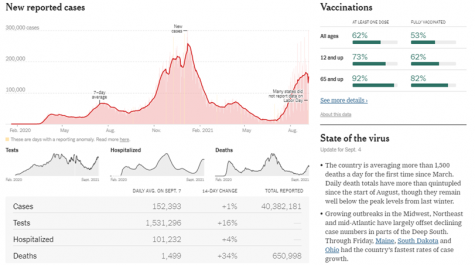 Florida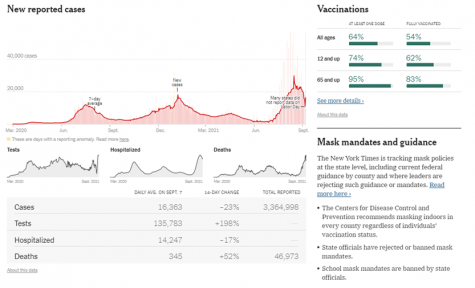 CF District
| | | | | | | |
| --- | --- | --- | --- | --- | --- | --- |
|   | Avg Daily Cases | Per 100,000 | 14 Day Change | Hospitalized per 100,000 | 14 Day Change | Fully Vaccinated |
| Florida | 16,363 | 76 | -23% | 66 | -17% | 54% |
| Marion | 436 | 119 | +7% | 79 | FLAT | 47% |
| Citrus | 153 | 103 | +17% | 75 | -1% | 48% |
| Levy | 58 | 141 | -4% | 78 | -5% | 36% |
CF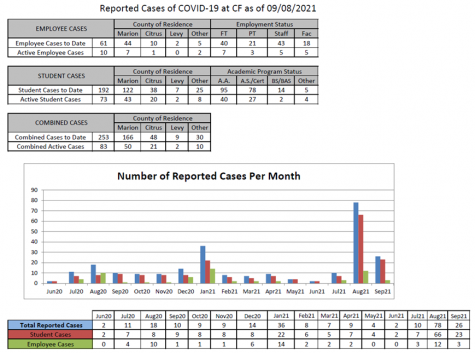 We understand that Covid is no where near over. We are continuing to keep precautions as we look towards a better future. Caring for not only ourselves, but the people around us is the true key to success.
If you have further questions on the Covid 19 policy or current updates on the church, feel free to contact them by phone at (352) 873-3767 or by fax at (352) 873-0626. Office hours are Monday- Thursday from 9am- 4:30pm.
You can also visit their website at https://meadowbrook.online.church/ for more information and even past messages. Current services are being held every Sunday at 9 and 11 am at the main campus located at 4741 SW 20th St, Ocala, FL 34474.